Wooden garden swing hanging.
It is made of beech wood, natural (colorless, unpainted, eco) or painted wood stain.Links are terminated with metal hangers that allow quick to install or remove the swing from hooks.Swing will provide your child a lot of fun.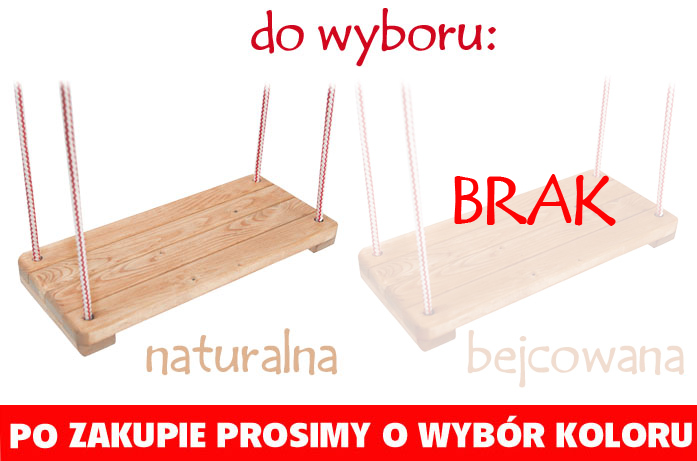 Dimensions swings:Internal width of the seat (between links): 36cmExternal dimensions: 41x18cmCable length approx. 140cmThe thickness of 10mm links
Made in Poland.
Swings are packed in plastic bag.