Colourful wooden swing hanging.
It is made of beech wood, painted ecological water based lacquer.An additional element of safety is increasing child safety tape from slipping out of the swing. Links are terminated with metal hangers that allow quick to install or remove the swing of haków.Dodatkowym element to swing the soft seat (cushion).
For each swing includes instructions for safe use and maintenance.Swing will provide your child a lot of fun.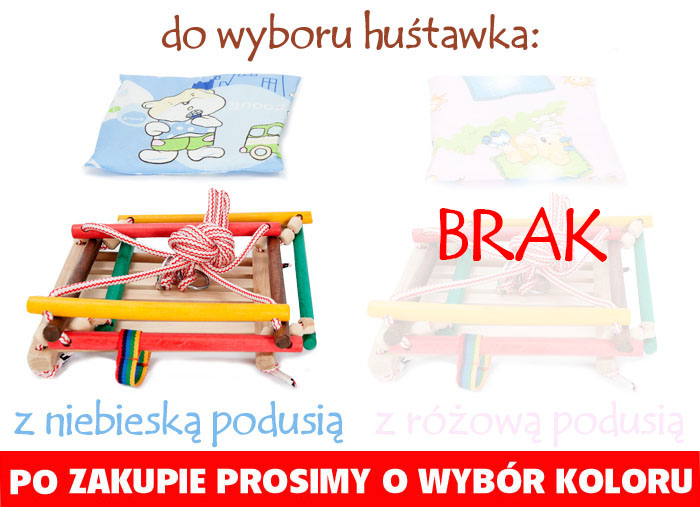 Dimensions swings:The internal dimension of seat: 26x26x21cmThe external dimension: 33x33x24cmCable length approx. 140cmThe thickness of 10mm links
Permissible load 20 kg.
Made in Poland.
Swings are packed in plastic bag.