Colourful educational mat with animals for baby.

A new, beautiful, educational, colorful mat for baby. Colorful mat, made of a material, provide a safe fun youngest treasures. Mat with cheerful color mascots will support the development of the child from the earliest days of the child.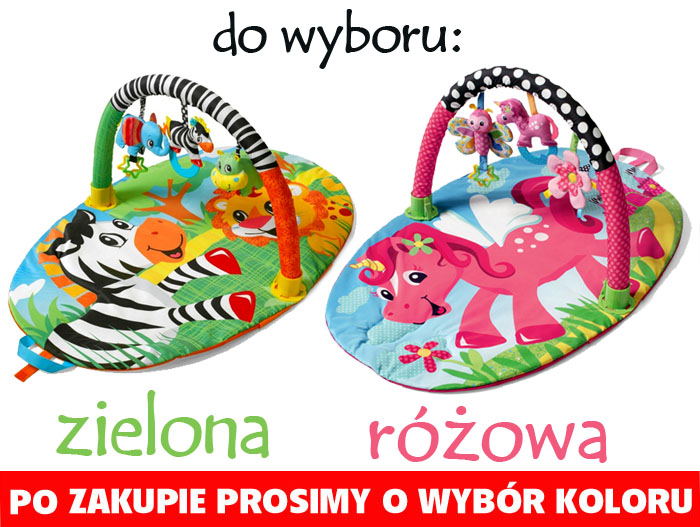 With fun for you child will be able to practice:
- Motor skills - with toys hung on the bow child can reach, kick, swing handles. Developmental coordination Poćwiczy hands and feet.
- The development of imagination and senses - to distinguish shapes, colors, textures materiału- everything positive impact on a child's eyesight

Bright colors and tactile toys will provide many attractions during a child's play.

The kit includes:
- Mat
- Flexible colored headband
- Plush toys

Dimensions:
- Length approx. 93 cm
- Width of about 60 cm
- Height (bow) when unfolded approx. 43 cm

Presented mat grows with your child.
Mata check out great in the room during play, immediately before and after the bath, but also you can take with you on outdoor trip and there allow the child to fikanie - transmigration on it. The mat is easy to assemble and keep clean.

Mata is packed in a nice colorful box ideal for a gift.