A new, colorful, rattling bullet - a pusher will encourage you to learn to walk every toddler and not only. Small children love to walk with toys that can be pushed, pulled, rolled, etc. The toy has a handle with a comfortable handle on one side and a colorful soft ball with a rattling smaller ball at the other end. Toddler pushing a toy puts in motion a ball that rolling makes rattling sounds.
An additional attraction is that the child can also play with the ball itself, which can be detached from the pusher at any time.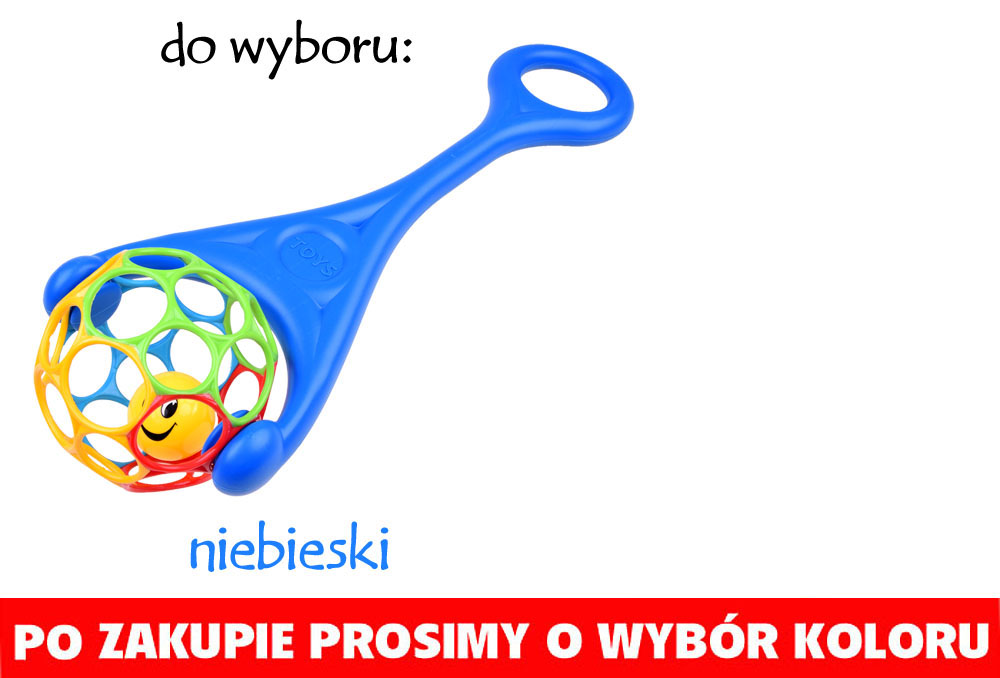 Dimensions of the toy:
- length 61 cm
- ball diameters: 15 cm and 6.5 cm
Toy will be great as a gift for a romping baby.