This seemingly easy game will provide many hours of "thinking".
The toy has the shape of a half ball, so we can very comfortably hold it in our hands and tilt it on all sides, balancing the balls inside. The labyrinth itself, which is located in the flat part of the toy, consists of circles and 3 metal balls, which should be managed with the help of clever movements with the hands of the labyrinth so that they all get through the holes in the walls to the middle of the puzzle. The game is never ending, the ball that fell into the hole on one side will fall out on the other.
Dimension: diameter 13 cm x height 7.5 cm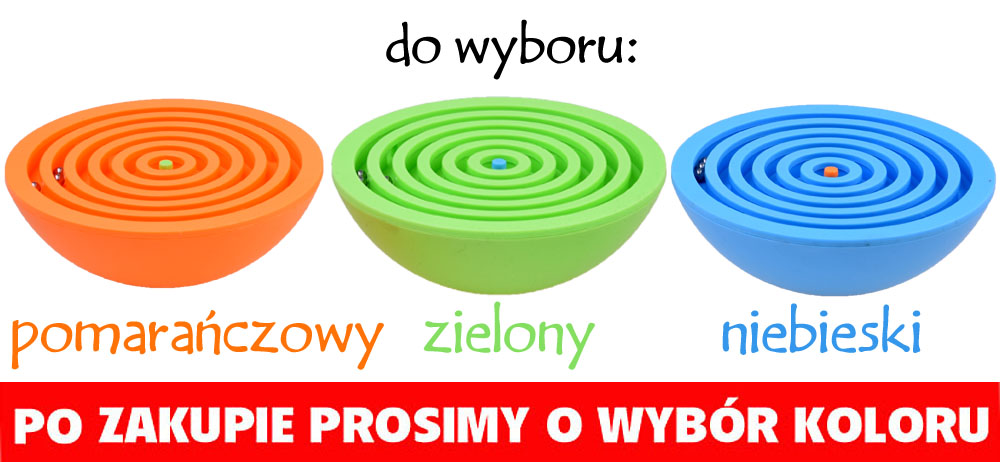 The labyrinth is an addictive puzzle and will provide many hours of fantastic fun and great joy after reaching the goal!
The toy will be great at home and on the road. It will greatly affect the child's ability to concentrate, eye-hand coordination and observation.