Kinetic sand is an offer to play for the youngest. Magical fun sand will provide a lot of fun and joy.
Sensory development of the child's creativity. It stimulates the imagination of your child.
The fact that the sand does not break apart easily, you can play with it in the room.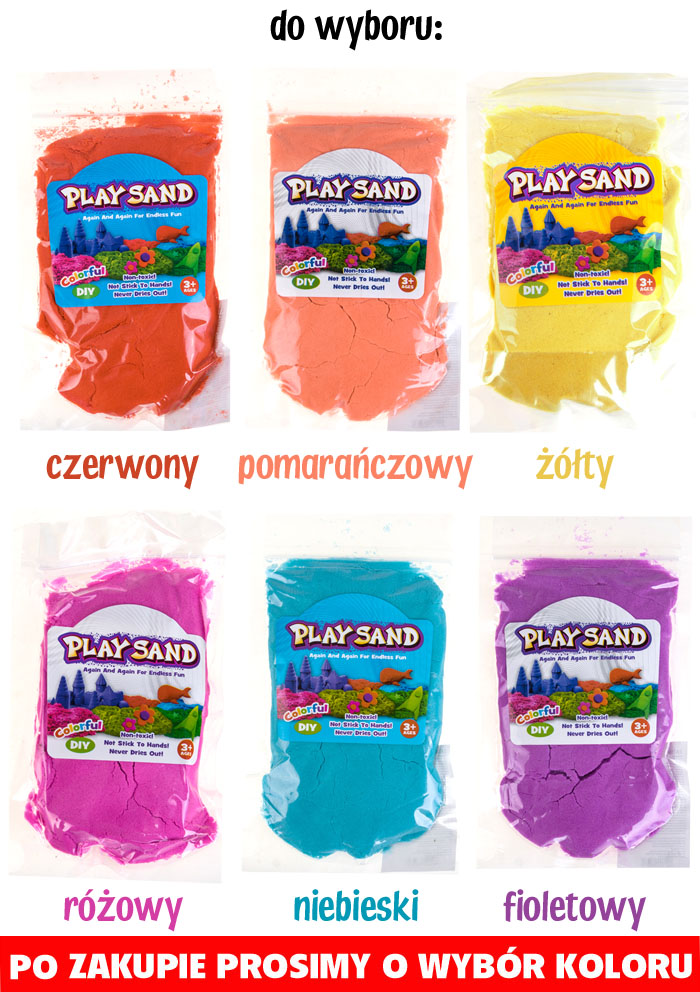 Properties Magic Sand:
- Sand is composed of 98% sand and 2% of the magic
- Does not lose the properties of plastics, not dry not harden
- Easy modeling, kneading
- Does not stick to your hands and do not chicken out of it in use, after you've finished playing it can be easily washed off with water
- From the sand, you can create whatever you want, just use your imagination, you do not need to water it
- Create different forms enhances creativity and expressive skills.

1 bag contains 250 g of sand.