Extremely charming 300-element puzzle is for people who like to compose beautiful images.
Puzzle after the deposit reaches a size of 40 x 29cm.
A puzzle is not only great fun but also learning. When placing a child learns shapes, colors, develop imagination, learn to concentrate. Jigsaw puzzles calms and teaches patience. Puzzle is a wonderful gift for any occasion.
Puzzle characterized by high aesthetic and utilitarian.
All brand Castorland products meet international quality and safety standards .Proposed number of elements and complexity, however, may vary depending on the individual abilities of the child, which is worth remembering.
We encourage you to lay!
B-030019    Kilimanjaro Morning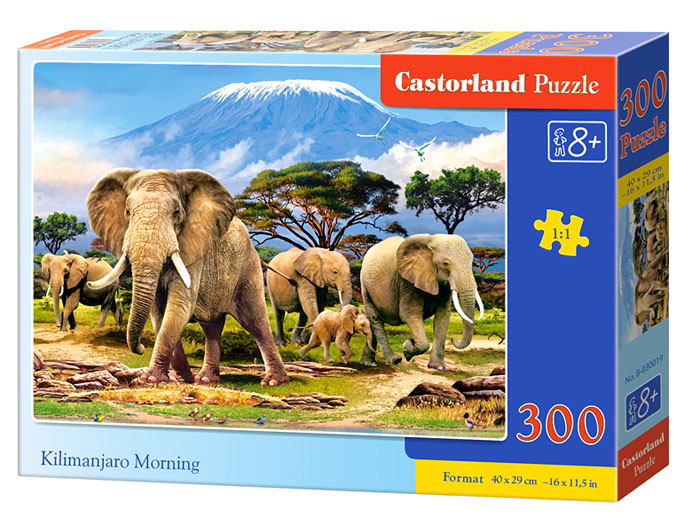 B-030026 Fire Fighting Aircraft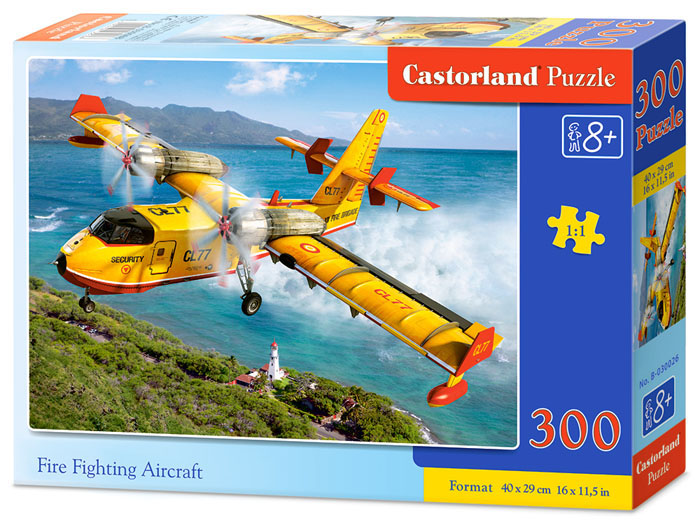 B-030033 Peterbilt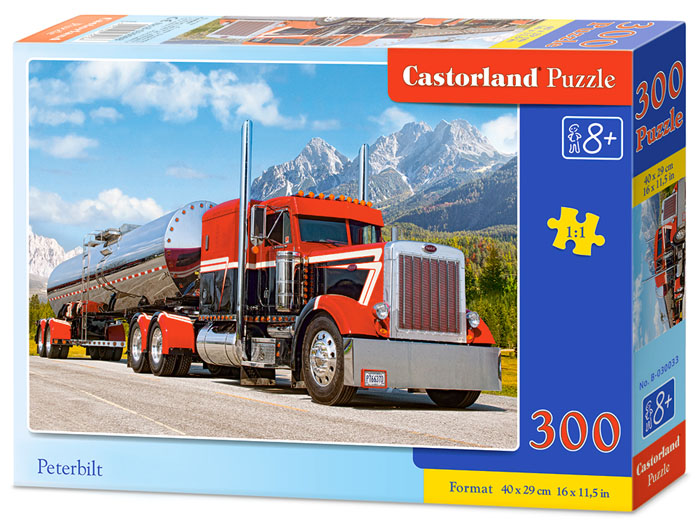 B-030040 Princess and Knight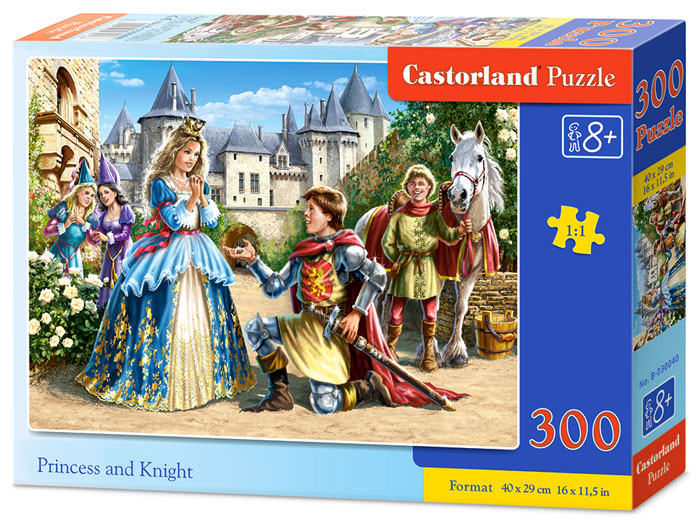 B-030057 Chevrolet Corvette Convertible

B-030064    Compact Loader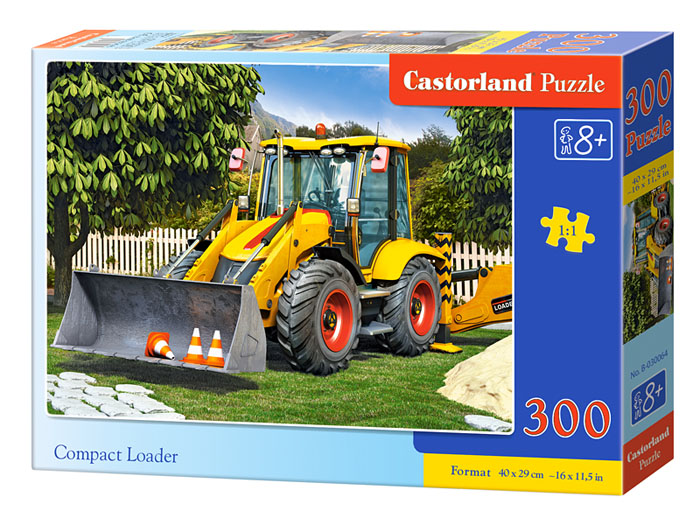 B-030071 Labrador Puppy in Pink Box

B-030088 My Friend Unicorn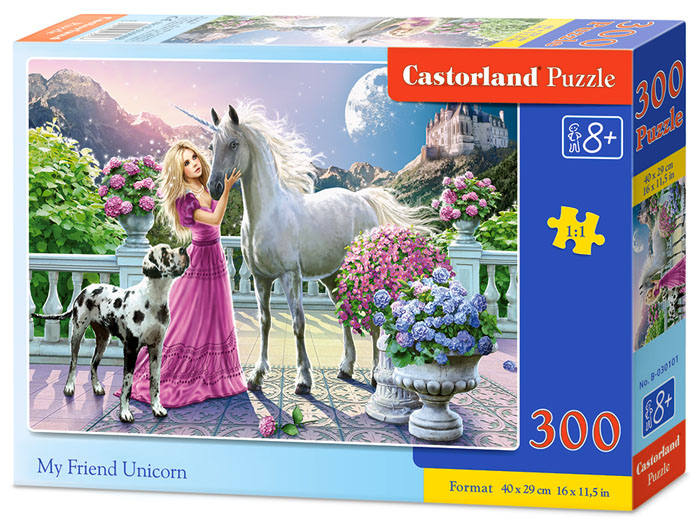 B-030095 Horse Riding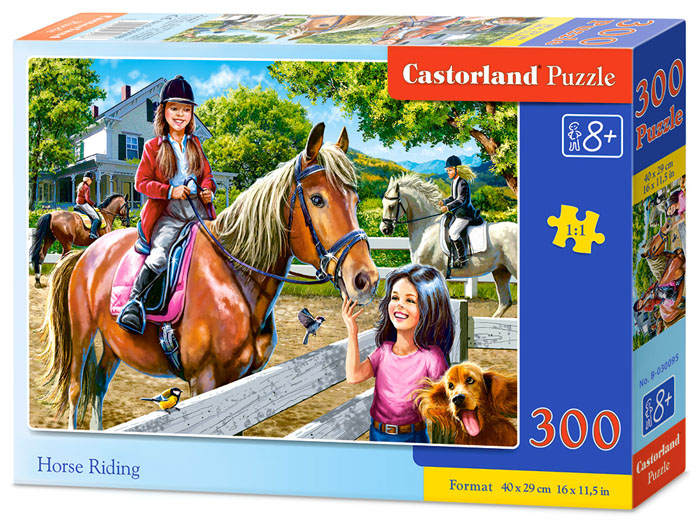 B-030101 Paradise Cove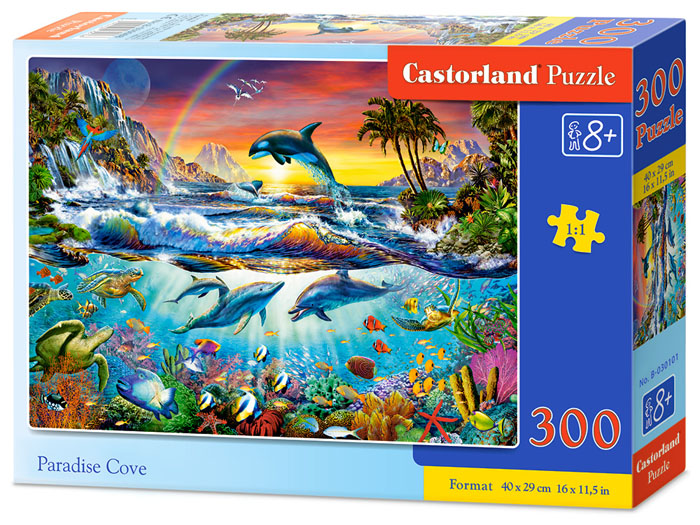 B-030118 Little Red Riding Hood


B-030125 Sky Transport