The traditional, colorful 200 centimeter jump rope is a proposal to have fun for younger children. Jumping rope is suitable to grow from 120 to 140 cm. Jumping rope improves coordination skills and fitness of your child and strengthen his muscles and toes.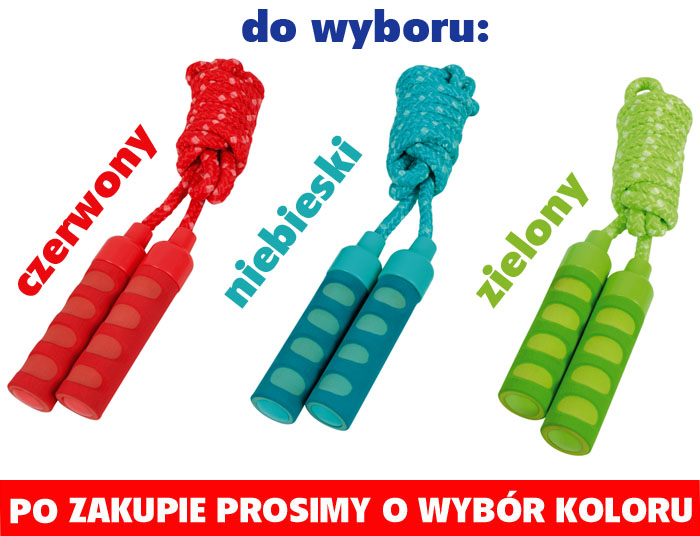 Skipping rope with soft handles.
Length 200 cm.
Different colors: red, green, blue.