Taking care of our children by providing them the motion, outdoor sport, remember above all about their safety.
Protectors are necessary during the first attempts to inline skating, skateboarding, scooter enjoying themselves in the sport. Protectors of the hard outer shell of high levels of comfort and help keep joints in their correct position. The material from which the pads are made to minimize shock during impact, overturning, prevent rub. Characteristics of the materials from which they are made mainly durability and comfort. We all know that when you learn skating, rollerblading and such. Skateboarding, we take care of our joints to prevent unwanted injuries.

Set PADS ensure the safety of your child.
Great finish for comfort during use.

The set consists of 6 parts
- Elbow pads
- Knee pads
- Wrist guards

Specifications
- Velcro fastener
- Hard outside shell
- Inside the soft material
Protectors set size S is designed for children 3-7 years.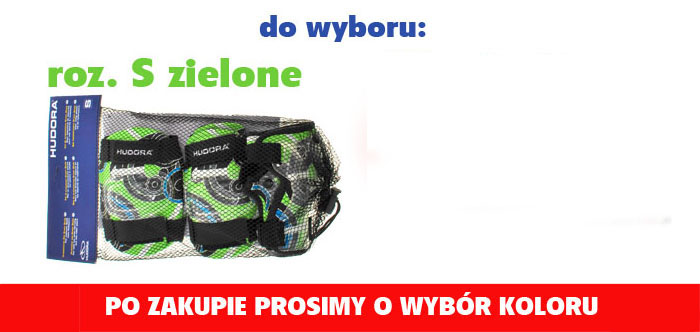 Packaging: Bag