Very good quality folding scooter with shoulder strap and footrest designed for recreational riding for children,
adults and made of high quality materials. Light, robust size adjustable handle height. Excellent fun to play outdoors.
This model can be a great gift for First Communion or another important event. It will be a great alternative to spend your free time compared to a TV or computer. High quality sports equipment company HUDORA guarantee the safety of use and great fun. Latest Scooter Big Wheel makes it possible to fast ride!
Wheels with a diameter of 205 mm provide super speed and maneuverability. Models 14014, 14724, 14738, 14750, 14751.

TECHNICAL DATA
- A circle with a diameter of 205 mm made of cast PU 87A
- Durable aluminum frame
- Rear fender
- Rear brake pressure
- Secure folding mechanism
- Folding handlebar with adjustable height and quick lock
- Max. user weight 100 kg
- ABEC 5 bearings, chrome
- Support for parking
- All bear graphics HUDORA
- Non-slip foot scooters logo HUDORA
- Soft non-slip handlebars
- Adjustable shoulder strap

DIMENSIONS
- A height in the range of from 79 to 104 cm
- Length approx. 88 cm
- Width of approx. 41 cm
- Space for stope approx. 33 x 11.5 cm
- The weight of the scooter approx. 4.9 kg
- Package size 11.5 x 99.5 x 26cm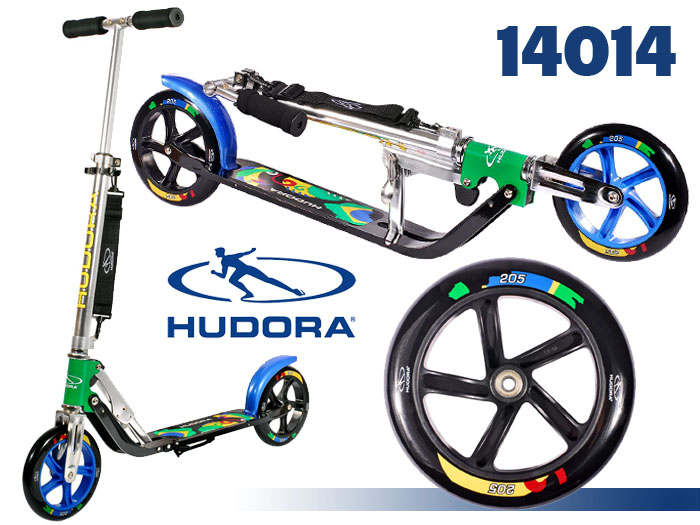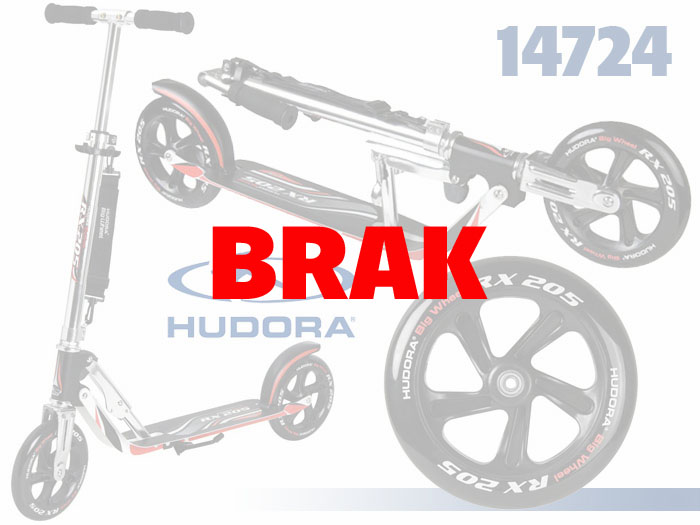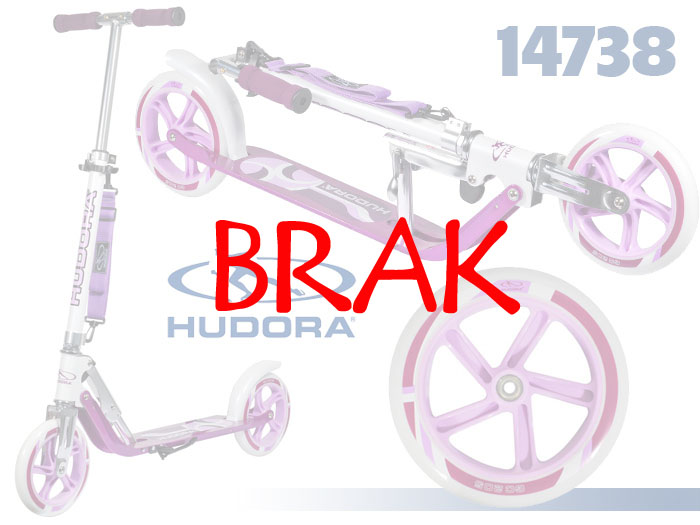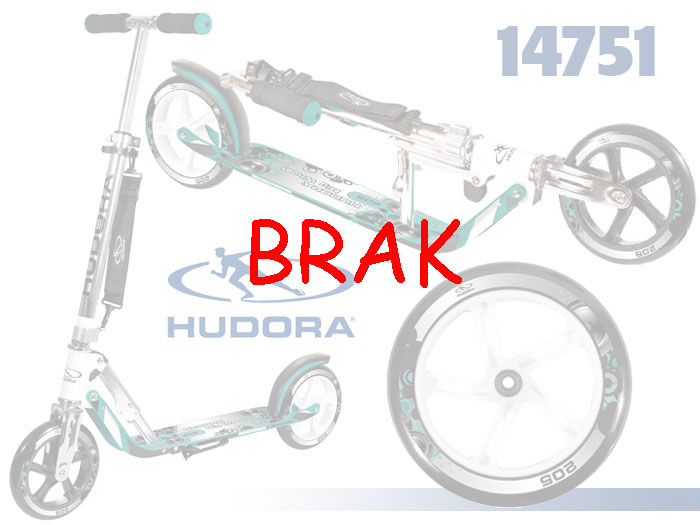 The scooter is excellent for walks, trips to the playground or in holiday travel on the pedestrian zone.
At the time when riding on it, you can always fold it and walk away.

HUDORA a German company specializing in the production of sports equipment.
All scooters HUDORA Big Wheel have the required safety certificates.
The set is packed in a nice colorful box ideal for a gift.