Bestway company launched a series of inflatable accessories exclusively designed for the youngest children.
Waniennka in the shape of animals done very carefully and thoroughly, allows the use of her care, fun.
Bath works well in a small child during trips, eg on the beach, in the garden or in a small apartment.
The construction of baths is very carefully thought out. It consists of two separately inflatable ring with safety valve.
Bestway Inflatable bath is completely safe for bathing the baby.
It has a soft bottom leveling the risk of strokes. The tray of dimensions 89 x 61 x 58 cm is made of PVC having a thickness of 0.25 mm.
It is designed for children who have not completed roczku.
Available in two models to choose from: green and orange elephant fish.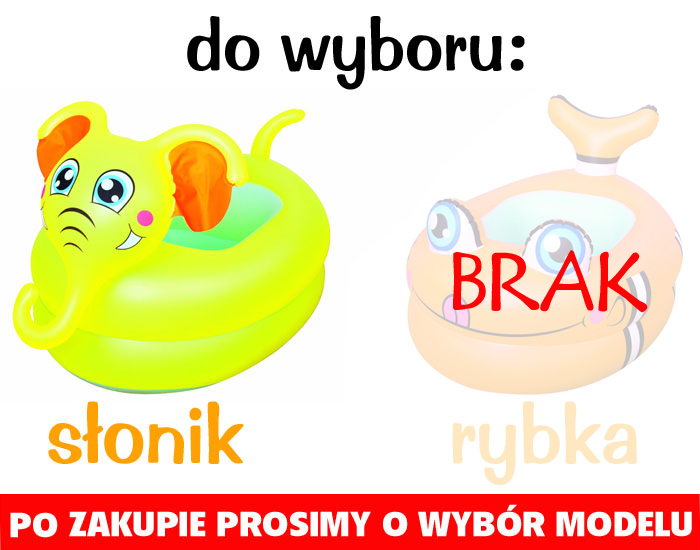 Specifications:
- Dimensions 89 x 61 x 58 cm
- For children from 0-1 years of age
- Bath water temperature 35-37 ° C
- Easily inflates the air and drops
- Bath is made of durable vinyl with a thickness of 0.25 mm
- Weight 0,80kg

The kit includes

- Bath
- Patch repair

Even far from home, you ensure the best conditions for you little one care. Bath is easy to inflate ideally provide hygienic bathing your little one.
Hotel bathrooms often do not meet our requirements.
Now you no longer have to worry about that, because inflatable bath takes up little space and you can always take it with you!

Packaged in a nice cardboard box.