Hello! hello!
"Here is a bird's radio in birch grove,
We give a bird's broadcast of the country.
  Please, let each set the camera
  Because the birds fluttered for holding meetings ... "
Tuwima words encourage you to play with lovely, colorful birds.

A bird is very easy to use that began beautifully and realistically tweet in different ways at the same time moving the head and spout enough to blow his whistle spout or using the supplied whistle.
Then the bird begins to tweet or a bird sing melodies.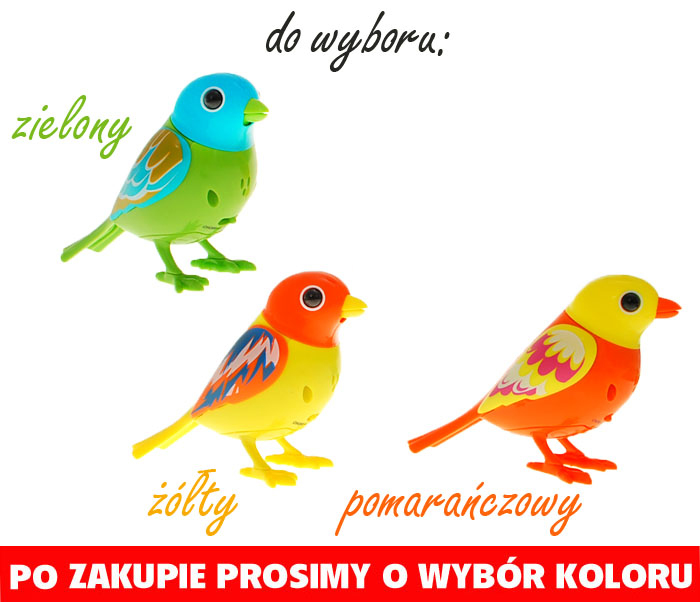 features bird
- Switch off
- The option of singing choir
- The option of singing solo

The kit includes
- bird
- whistle
- 3 x AG13 batteries (included in the kit, spare +3)

Dimension 9cm x 7cm bird x 4cm
size 18cm x 13cm Package x 6cm
age 3
weight 0,070kg