Znikopis is designed for children who like to paint, draw, play in works of art, just for fun. 4-color plane will allow you to create colorful drawings. The background is a multicolored array while drawing varies depending on the place of writing, painting. If you figure we get bored or do not like it you can simply erase with the shifting of the pen. Fun znikopis great option for boring evenings, good check when traveling by car, train ...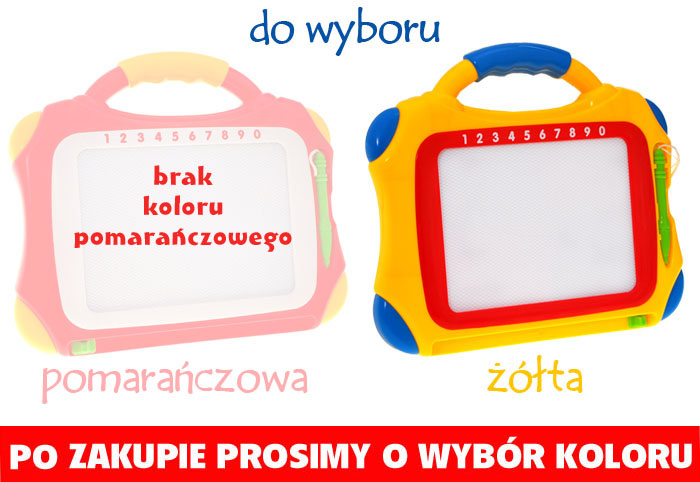 At the table, you can paint, write with the stylus. The stylus is mounted on a string, which will prevent it from getting lost in the throes of fun. For znikopisie are also painted the numbers you child can map on the board.
Znikopis was made of high quality plastic, it features a convenient carrying handle.

Znikopisu dimension:
30cm x 26cm x 3cm
Dimension drawing field:
18,5cm x 13,5cm

Table packaged in a very impressive box is ideally suited as a gift.