Magnetic Ziutek Kreacher SHOULDER color shaggy.

Ziutek can be your new friend, who I always will be close to you.
This Ziutek shoulder, shaggy, colorful creature, which you can place anywhere on yourself, your backpack, cap, worn as hair accessories, or anything else you can think of!
Place it wherever you want.
Ziutek to be close to you has a special round shield, which is inserted into such. Cardigan Ziutka laid on it and ready creature is attached to you. These little dolls are great teaching tools for classes or at home.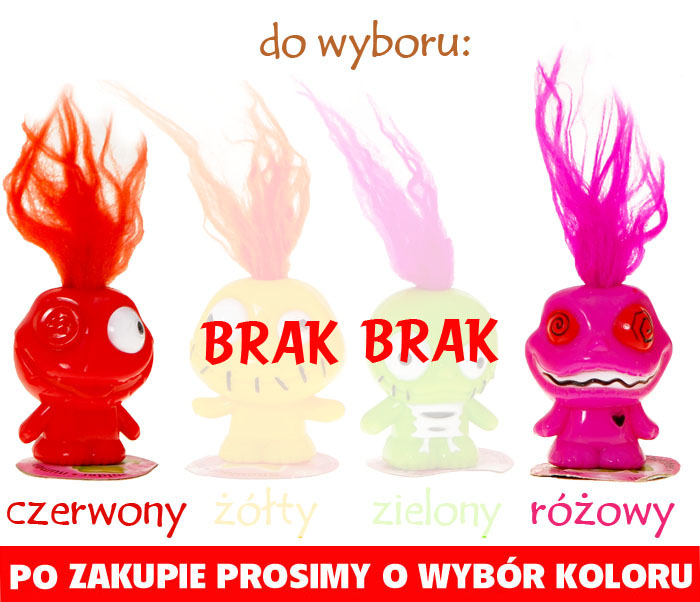 Kreacher can be used as:
- Overlay visor cap, backpack, pencil case ... that the school was not too boring,
- You can create a lovely overlay them on headbands, hairpins,
- Pendants with purses, backpacks, school, suitcase,
- The possibilities are many need only mega cheerful imagination!

Shaggy creatures have colored hair, which you can comb przeróżniaste fryzurki.
What are the some of the waste pond or little faces. All are charming and lovable.

Price for 1 piece elf.

creature with a mane dimension approx. 12cm x 3cm
ulizaną creature dimension of 4cm x 3cm mane

packaging size 23,5cm x 23,5cm x 4cm