AmiGami a whole new way to show creativity.
Beautiful, plastic figurine AmiGami, which you can decorate in many unique ways.
The set includes 30 parts AmiGami paper covered with colored, double-sided designs, beautiful stickers as well as the instrument for tightening. Using these accessories, you can create a charming plumes, wings and then clip them in a plastic figurine thereby creating its own unique pattern pet. Each child can create your own one of a kind charming pet AmiGami.
This kit allows you to create 500 unique creation. AmiGami is a completely new way to play and show their creativity. If you like to play this creative animals AmiGami are the ideal solution for you!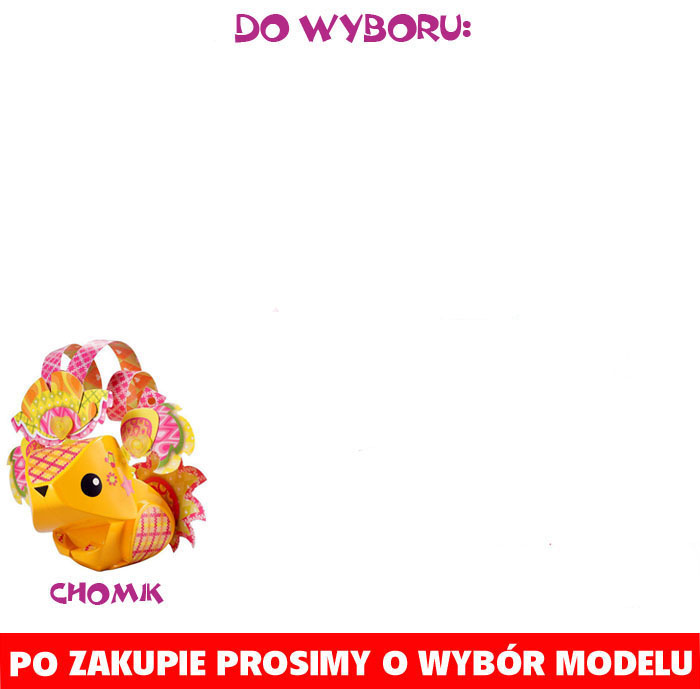 The package includes:
- 1 plastic pet
- 55 colored stickers
- 30 paper part AmiGami
- 6 wpinek and adapters for attaching decorations
- 1 tool for tightening

Please note that the fun does not need any sharp instruments, including scissors.
Brand new, original packaging.