Children's cap in the shape of fish with fins and tail designed specifically for water lovers maluszkach madness.

Cap made of soft silkonu that adapts perfectly to the shape of your baby's head, while not tugging hair when setting up.
Cap creates an effective barrier against chlorinated water, thus protecting the scalp, hair and ears.
Fish pattern in addition to ensure the protection of the child's ears and hair not created the number of ideas on how to have fun in the fish, the cap will be visible at the same time good for parents.
Swimming cap is needed during visits to the pool, but it also works well during trips to the lake or the sea.
Protect the ears from water baby who could get to them. Silicone cap specially created for children.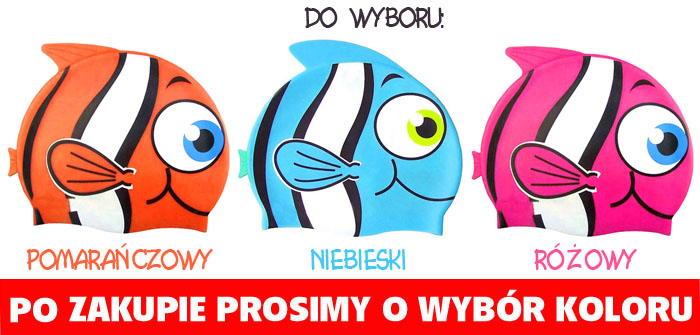 Specifications:
- Material: silicone
- One size fits all
- Model fish